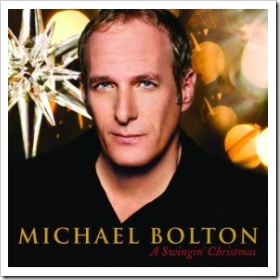 Its seems a little weird to be listening to Christmas music this early in the year, but with so many new Christmas albums coming out I figured I'd do what I can to let you all know about some of the albums that are available. In this case, maybe one you'd not have even thought about purchasing.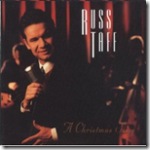 I need to preface this post by saying that my all-time favorite Christmas album is "A Christmas Song" by Russ Taff. This album is by far the best Christmas album to just pop in your player and have playing in the background during the holidays or preparing for them.
We're not here to talk about Russ Taff's album on this post though now are we? Nope! We're here to talk about Michael Bolton's "A Swingin' Christmas". The reason I brought up Taff's album though is because Michael Bolton's album is running a very close race to becoming my favorite.
It's got a great collection of hit songs and I'm a big fan of swing music as well. When I first heard about the album though, I wasn't sure what I thought about Michael Bolton. I remembered him from some of his hits in the 90's and was a big skeptical about how I'd like him singing my favorite Christmas songs. Let's just say the skepticism is thrown away like the wrapping paper after Christmas morning.
His voice is, and now I'll say always has been, that of a classic crooner. His emotion and smooth strength of singing is well highlighted on the album.
Here are the tracks on the album:
Walkin' In A Winter Wonderland
The Christmas Song
I'll Be Home for Christmas
Santa Claus Is Coming to Town
White Christmas
Let It Snow
Jingle Bell Rock
Have Yourself a Merry Little Christmas
Silent Night
Joy to the World
You can get more information at www.michaelbolton.com and www.concordmusicgroup.com. Michael produced the album himself and it is a great production.