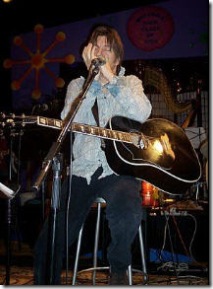 One of the independent artists I've mentioned a number of times is Steve Counsel. He sent me an e-mail quite awhile back letting me know that all of his music is now available as free downloads in MP3 format from his website.
After much deliberation I've decided to make all my song downloads free, God has given them freely to me and so freely I give them to you, including downloads of my critically acclaimed CD, Broken Bones Rejoice. I just want to see the music touch as many people as possible so please tell your friends, it will really help me get the music out there, forward this email, call them up, yell from the pulpit, accost strangers on street corners, tell your senator you'll support his presidential nomination if he talks about it on Larry King Live! You know the drill.
My apologies to Steve for taking so long to get this announcement out there for him. If you want to listen to some great Christian music follow this link to his free music currently available.
If you appreciate his music and him offering it for free, show him that you do with a little offering back to him to let him know. His site has links available to send him a "love offering" as we used to say growing up, via PayPal.