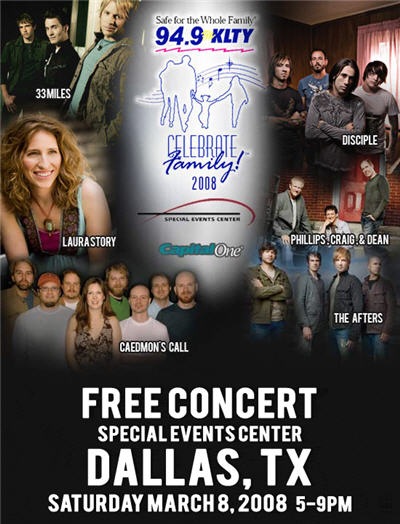 Christian radio station KLTY 94.9 FM is hosting a free concert for those in the Dallas area. Featuring artists 33Miles, Laura Story, Caedmon's Call, Phillips Craig and Dean, The Afters, Disciple.
You can click here for locations to pick up free tickets and get more information.
As always, I'd love to see your pictures and read your review if you attend this concert. Just e-mail me.