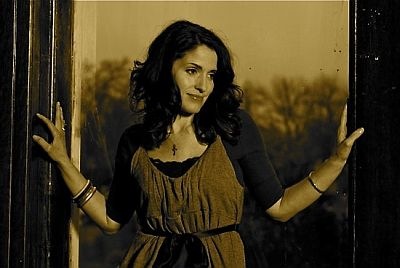 An artist I've been familiar with but haven't really immersed myself in their music is Cindy Morgan. I've had the opportunity over the past week to get a sneak peek of her latest album "Beautiful Bird". The album releases tomorrow, May 20th, and I've got to tell you, I wish I'd "immersed" myself long before now.
Her singing is almost angelic yet it's got an earthly connection to it that I just can't help but feeling moved, encouraged and challenged when I'm listening the this album.
I've been following Cindy on twitter so have been hearing about some of the work that's been done on the album, so seeing this come to completion has been a fun journey.
The album consists of 11 beautifully written and sung songs from Cindy Morgan. This has got to be a must purchase on my list of great albums. I also think I need to go back and familiarize myself with Cindy's earlier work as well.
Track List for "Beautiful Bird" Album by Cindy Morgan
Lay Me Down
When It's Love
I Wish
Fine
The Sun Shines Through
Beautiful Bird
Two Roads
As A Child
Lion And The Lamb
Most of All
In These Rooms
Here are a couple of videos talking about the album:
Here Cindy talks about the inspiration for the song "Beautiful Bird".