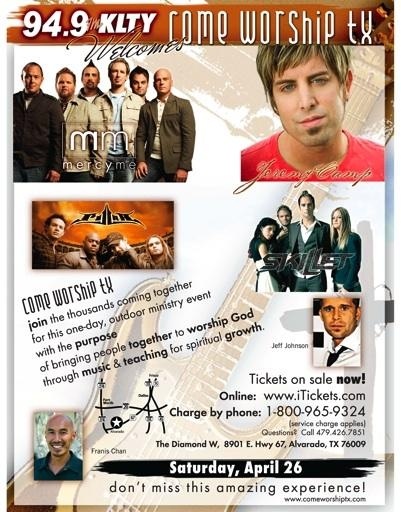 Why is it I never seem to be in the right place at the right time? Or I know the right people, but I just can't take advantage of getting to the right place? That's the issue today. I just found out about another concert in Texas that looks like it will be a great one.
Performing together will be MercyMe, Jeremy Camp, Pillar, Jeff Johnson and more!
Get tickets from www.itickets.com and visit www.comeworshiptx.com as well.