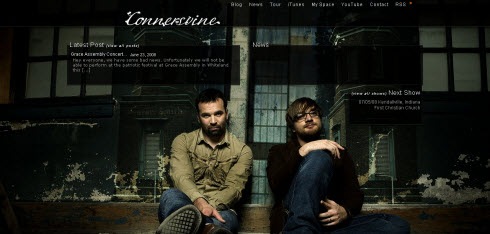 It wasn't too long ago that I wrote about Connersvine and their blog. Now they've gone and redesigned their entire website and it's quite a dramatic improvement.
Go check them out at the new Connersvine website
While I was browsing around I noticed they're in concert up here around me this weekend. Going to see if I can make it to a show.