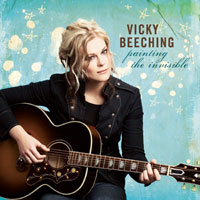 The sheet music for Vicky Beeching's song "Join the Song" is now available for free as a download on the WorshipTogether website.
The song is from her album, "Painting the Invisible" album.
The only instrument I play is trumpet, and trust me, it's been months and years since I've played that. We're talking about trying to add some brass into our church's worship band so maybe I'll have the opportunity in the future at my church.
Does your church have a worship band? Do you participate? What areas do you participate in at your church?