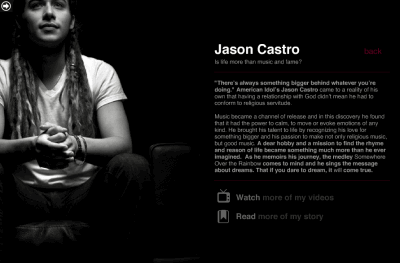 Jason Castro made it into the spotlight by making it to one of the final group of contestants for the 7th season of American Idol. He says he's in 2nd place for all of life though. Do you know why?
There's a campaign taking place in the Dallas area where a number of celebrities and well-known individuals are publicly stating their place in the grand scheme of things… behind God, who's in 1st place in their lives.
Another musician that's participating in the campaign is Brian Welch, from the group KORN.
Visit the I Am Second website for more people and hear their testimonies and videos.