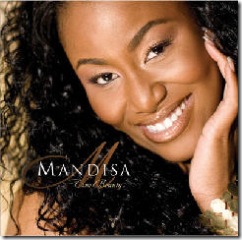 You can now pick-up Mandisa's rookie album "True Beauty" in stores now, like MusiChristian.
She's already been an amazing success on the radio and in the charts without the record even being released yet.
You can hear one of the songs on the album '(Never Gonna) Steal My Joy' via the streaming audio feed available by following this link.
Congratulations! Mandisa on your debut release, let's hope your sell millions, but more importantly impact many, many more lives.