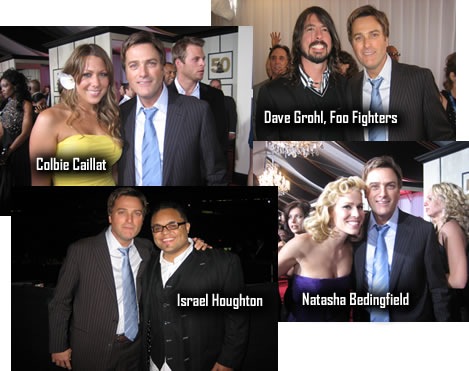 Michael W Smith kept pretty busy during the 50th Grammy Awards. He handed out 15 awards, which seems really weird that a single individual would hand out that many awards to different artists, but he did it!
He also got some pictures with some other famous musicians on the red-carpet.
You can visit his website for the full-story and full-sized photos.
Technorati Tags: Dave Grohl, Foo Fighters, Colbie Caillat, Israel Houghton, Natasha Bedingfield, 50th Grammy Awards, Michael W Smith