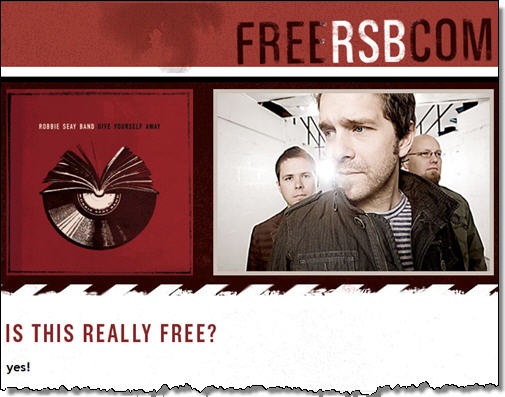 It seems I just can't get away from the Robbie Seay Band, and it's not that I'm trying to mind you.
I just stumbled across this website www.freeRSB.com where you can download two of Robbie Seay Band's tracks from their latest album "Give Yourself Away" for FREE! Obviously following their own insistence and giving a little bit of themselves away for free.
All you have to do is give them your e-mail and the e-mail addresses of five of your friends who'd like some free music as well.
Hopefully my five friends won't mind and in fact will enjoy the songs. I know I'm totally loving "New Day" and now I'm checking out "Song of Hope" which is starting off with some serious promise.