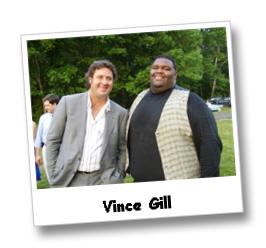 I don't know if it says more about my general lack of interest in country music or if I should be reprimanded for forgetting that this guy with my friend Dana is Vince Gill, Amy Grant's husband.
What photos do you have with you and famous people?
Share them with us! Just send me an e-mail to jason@b5media.com or leave a comment with a link to the photo on your own website or blog.