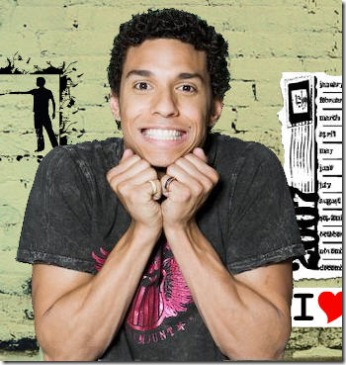 William Lehman over at ArtistHideout sent me an e-mail a LONG time ago introducing me to the music of Nate Huss. Regretfully this one just got buried in the old Inbox and I just stumbled over it again as I'm trying to catch up and clean-out all the dark corners of my time management conundrum.
Anyway, so I've been clicking around his website and listening to his streaming music. He's got a great sound. I keep thinking I've heard him sing on K-LOVE or something, but none of the songs I've heard so far are ringing a bell with me.
Clicking on a few links and searching some more, I also came across this article about Nate Huss on Stuphed.com. You can tell by the title of the article and date how large the pile of digital debris was in my Inbox.
"I desperately hope to have an opportunity to touch hundreds and thousands of lives through my music and my walk," explains Huss. "I want people to see the love of Christ when they watch me on stage or to feel His love when talking to me. I want people to say, 'Man, there's something different about that guy,' and realize that it's not me but Christ who lives in me."
As I continue to clean-out, I've got me some Nate playing in the background and I keep pumping out the productivity. His music is really high energy and gets you moving. Go check him out at his website or at MySpace.