My family and I are working on developing some kind of plan to get our family to Ichthus this year. My son is quickly becoming a huge fan of a variety of Christian music artists and many of them are performing this year at Ichthus.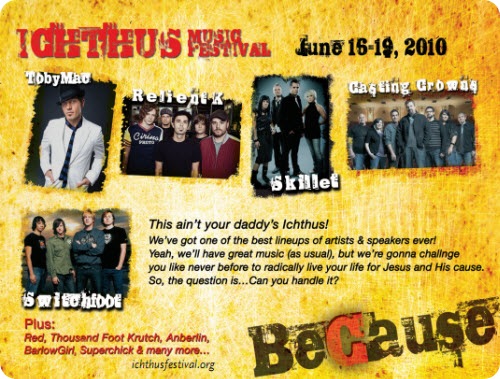 TobyMac, Skillet, Switchfoot, Relient K, Barlow Girl, Newsboys, Superchick, and on and on… Yeah, they're all going to be there and we're going to do our best to be there with them.
Taking a family of four can get pretty 'spensive, so that's what we're working on now. We love camping, so that won't be a problem. It will cost $260 for all of us to attend the festival start to finish, just for the tickets.
If I make it, you can bet I'll be covering it as much as possible. Anyone know if they have wi-fi available onsite?