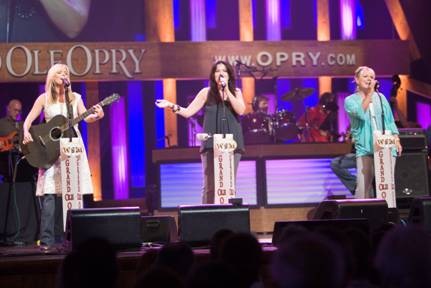 According to the Point of Grace website, the group is losing Heather out of the group as she tries to balance more life and less work with her family. Absolutely understandable but she will be missed.
That didn't stop the remaining members from performing at the Grand Ole Opry in Nashville, TN recently.
Nashville, TN (June 26, 2008) – Multi-Platinum selling artist Point Of Grace recently performed at the Grand Ole Opry on Friday, June 20 and again on Saturday, June 21. The award-winning vocal group performed several of their hit songs, including their recent country single, "How You Live (Turn Up The Music)." Point Of Grace shared the stage with Vince Gill, Restless Heart, Larry Gatlin and others.
Congratulations ladies for a great career and what I'm sure was a great performance on the Opry.