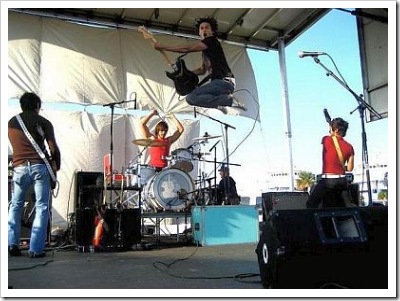 Just saw this picture of Nate Huss during a show. He posted the site on his MySpace page talking about how high he was jumping.
I'd agree, that's pretty stinkin' high. I'm trying to see if he jumped off of something, but I don't see anything that he could have near or under him.
What do you think?
I think Nate Huss can fly!