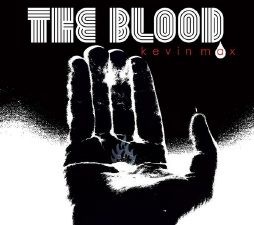 You may not immediately recognize the name "Kevin Max", but you've probably heard of the group he started in, dcTalk.
I was browsing around the ChristianMusicDaily website and saw this album posted for Kevin Max. The description alone heightens my desire to go grab this at my local Christian bookstore.
"The Blood is not a classic hymns cover project or a white/homogenized version of black Gospel or soul music. It's a sensitive and stylized adaptation of the music that was at the root of rock and roll, blues and popular culture." Says Kevin Max, "The Blood is about the story of redemption and grace, found only in the salvation story of Jesus Christ. There is an extreme sense of respect and sensitivity to the art as we approach the choosing and arrangement of these songs."
With special performances with Chris Sligh (of American Idol fame), Erica Campbell and Joanne Cash, my interest rises even more.
Anyone out there already own this album? What do you think?