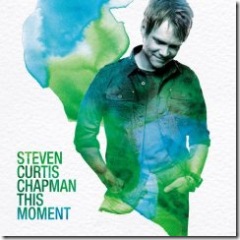 Perennial Dove Award winning artist Steven Curtis Chapman released a new album today titled "This Moment" with 11 new songs.
You can purchase the album now at Amazon.com or your preferred online/offline retailer.
You can also visit HearItFirst to enter and win a Steven Curtis Chapman music library. You can also get a free download of "Broken" from the new album at HearItFirst if you sign-up for their e-mail newsletter.