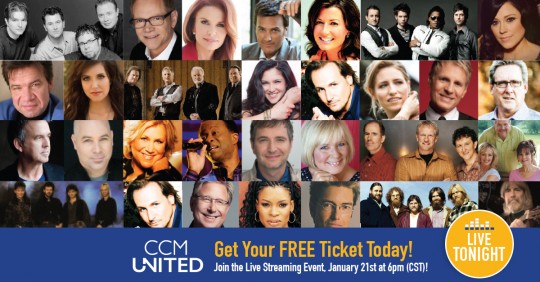 Don't miss the excitement! Join us tonight for what may be the Largest Christian Concert in History! You'll be able to sing along with 30 of the greatest artists in CCM history including: Laura Story, Nicole C. Mullins, Michael W. Smith, Steven Curtis Chapman, Amy Grant, Don Moen, Francesca Battistelli, The Newsboys, Petra and many, many others.
The Concert Starts at 6:00pm (CST)
All you need to do is click on http://live.ccmunited.com and enjoy the show!
Help us spread the word about the concert and share this post and all the details so your friends and family can also register before the live event tonight. It could change their lives and perhaps even encourage them to take a stand for Jesus Christ as well.
We'll see you tonight!!!