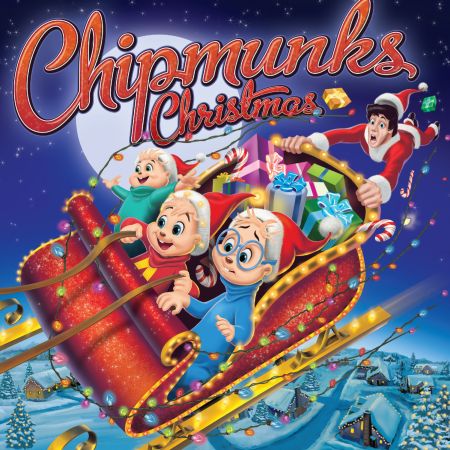 It's that time of year again. Time to start running into the holidays full blast and participating in the blur that happens between November and the New Year. I'm not a big fan of rushing past Thanksgiving to get to Christmas, but I want to give you the opportunity to win a Christmas CD for your collection and have it to enjoy as soon as Thanksgiving is over.
Capitol/EMI Records is releasing a new, 18-track CD of Christmas songs from the Grammy winning franchise "Alvin and the Chipmunks", the 6-time Grammy winning blockbuster group.
Chipmunks Christmas continues Alvin and The Chipmunks' long tradition of making spirits bright for the holidays.  The collection features brand new art and two festive songs from Bagdasarian Productions which were not included on The Chipmunks' timeless multi-Platinum-certified holiday album, Christmas With The Chipmunks:  "Here Comes Christmas" and "Ho Ho Ho" by Janice Karman.
Here are the tracks on this "Chipmunks Christmas" album:
Here Comes Santa Claus
The Chipmunk Song
Jingle Bells
It's Beginning To Look Like Christmas
Rudolph The Red-Nosed Reindeer
Up On The House-Top
Wonderful Day [digital release debut]
Over The River and Through The Woods
All I Want For Christmas (Is My Two Front Teeth)
White Christmas
The Twelve Days of Christmas
Santa Claus Is Comin' To Town
Have Yourself A Merry Little Christmas
Deck The Halls
Frosty The Snowman
Here Comes Christmas [digital release debut]
Ho Ho Ho
We Wish You A Merry Christmas
Here's all you need to do to win the CD!
Get an entry for each of the items you complete below:
share a comment on this post of one of your favorite Christmas memories as a child
Retweet this "Enjoy an Alvin and the Chipmunks Christmas by winning their latest CD from @MissionNotes http://bit.ly/S1oB2J"
Share our Facebook status update about this post on our Facebook Page
Share our Google+ Page Update among your own Google+ Circle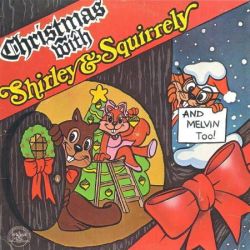 Here's one of my fond childhood memories. It wasn't the Chipmunks, but on of the albums I would play over, and over, and over, and over on my Fisher-Price record player (yeah, I know. I'm old) was "Christmas with Shirley & Squirrely". I loved that album as a child! I'm sure if I pulled it out now I could probably sing all the songs verbatim right along with the characters on the album.