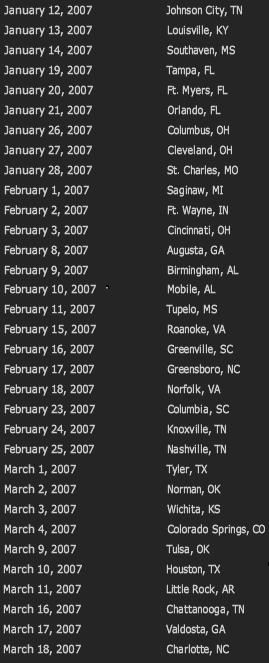 Hopefully I'll be heading to Cincinatti in February to experience this concert with some friends and family that live in the area. Looks to be a great concert with performances from:
Steven Curtis Chapman
Jeremy Camp
Hawk Nelson
Sanctus Real
Tickets are only $10 at the door. No pre-ticket purchase is required. Hopefully that doesn't result in a mad house or overcrowding for the concert. Tour dates are there to the side if you're interested in picking up the tour in your local city. These are the dates that are currently posted on the website.
As always, I'm always interested in getting concert pics and reviews from ANYONE for ANY CHRISTIAN CONCERT. Just e-mail me at jason@b5media.com.