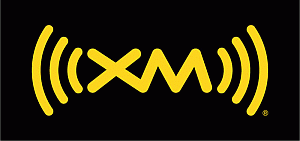 Since it doesn't look like I'm going to be able to swing attending the Dove Awards in person, and I don't get Gospel Music Channel with U-verse, my only option for live coverage may be XM Radio.
39TH ANNUAL DOVE AWARDS TO BROADCAST LIVE ON XM APRIL 23

XM to Offer Exclusive Radio Coverage of Gospel Music's Biggest Night Featuring Casting Crowns, Michael W. Smith, Amy Grant, Switchfoot, Chris Tomlin, Natalie Grant and more

Washington, D.C., April 16, 2008 – XM will offer exclusive coverage of the upcoming Gospel Music Association (GMA) Dove Awards on Wednesday, April 23, providing fans with front-row access to gospel music's biggest night of the year. XM's Christian pop channel, "The Message" (XM 32), will broadcast the 39th Annual Dove Awards live and direct from The Grand Ole Opry in Nashville, featuring a diverse mix of gospel and Christian music artists.

Casting Crowns, The Clark Sisters, Michael W. Smith, Amy Grant, Marvin Sapp, Switchfoot, Steven Curtis Chapman, Chris Tomlin, Trin-i-tee 5:7, David Crowder*Band, Israel Houghton, Point Of Grace with Cindy Morgan, 19 Recordings/Jive Recording Artist Jordin Sparks, Natalie Grant and country icon Wynonna are among the artists scheduled to appear.

This year's Dove Awards will also feature "Opry at the Doves," a special performance showcasing Ricky Skaggs and The Whites, Charlie Daniels with Third Day's Mac Powell, The Isaacs, Angella Christie, The Hoppers, Jeff and Sheri Easter and Karen Peck and New River.

XM's broadcast of the 39th Annual Dove Awards will air live on XM 32 from 8-10 p.m. ET on Wednesday, April 23.
Now, I just need to get me an XM radio and account. Why is it I just never seem to have exactly what I need? Anyone else out there reading with an XM radio? What are the other Christian music options available to you throughout the year?