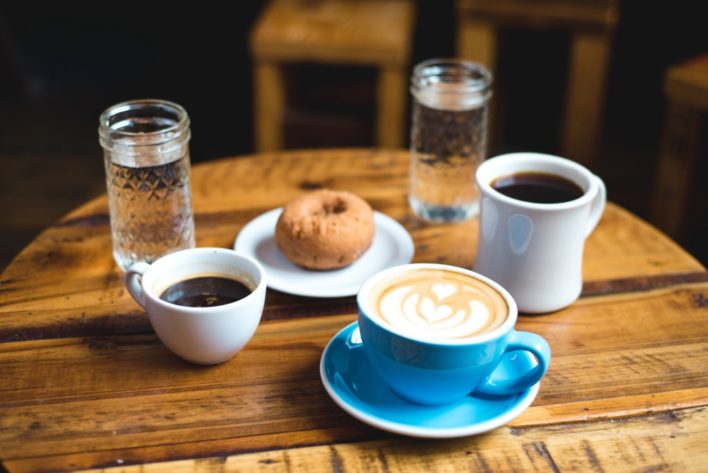 There's a story told about John D. Rockefeller that I always found interesting. Rockefeller owned an oil company. During the late 1800's, through to the turn of the century, he was the wealthiest man in America. The story is told that he had breakfast with a lifelong friend who was a life insurance salesman. They met together at a local restaurant for years. On this particular day, his friend read the headlines, "Rockefeller Purchases Largest Life Insurance Policy to Date!" His friend was incredulous saying, "We've been friends forever! I've had breakfast with you for years! You know I sell life insurance. Now I read that you've bought a policy from a competitor! Why didn't you buy from me?" Rockefeller responded simply, "You never asked."
This is true of our relationship with Christ. We only need to ask Him and He is willing and able to give. There's a catch though, what we want needs to match what He wants. God's not a divine wishing well. You don't just get whatever you want. If you're seeking His face, fervently pursuing Him, then you're probably willing to take what He wants to give you. Then what you want matches what He wants.
When Jesus is teaching his friends about prayer in Luke 11, He says, "Do you know a dad that doesn't give good gifts to his children? Would he let a snake pop out of a child's birthday present? No! That's silly, right? Of course I'll give you good things! All you have to do is ask." (My paraphrase)
Could it be that we intend to meet Jesus every morning for breakfast but we've never really experienced Him? Maybe you check a religious box when you read scripture and pray. But God is waiting to give you good gifts. All you have to do is ask.
Matt
"You fathers—if your children ask for a fish, do you give them a snake instead? Or if they ask for an egg, do you give them a scorpion? Of course not! So if you sinful people know how to give good gifts to your children, how much more will your heavenly Father give the Holy Spirit to those who ask him?" -Luke 11:11-13 (NLT)
Matt Hastings lives with his wife Keri and their five children in Tullahoma, Tennessee. He is the pastor of the Estill Springs Church of the Nazarene. [Editor's Note: Matt has graciously allowed us to republish his weekly email devotionals on our site for our readers.]