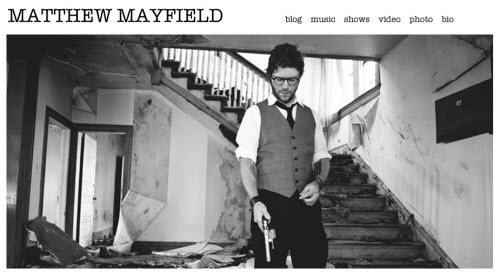 The benefit of all this social media stuff in the music industry (and just about any other industry) is that you can really feel like you get to know the artists. You can follow people on twitter, see behind the scene videos that are taken off-the-cuff and shared instantly and read about what they're doing from their own mouth in their blog.
Matthew Mayfield is launching a new website and he says he's most excited about the new blog section.
I'm also launching the new website. I'm really excited because with the new blog section, I'll be able to upload early morning demos and ideas and get some feedback from you guys.
So, get to know Matthew a little more and visit the new site, read the blog, follow him on twitter and let him hear from you.