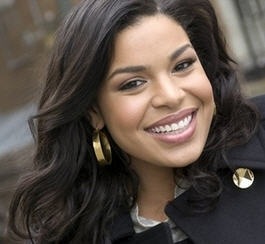 Jordin Sparks has now released her debut album and thankfully she's consciously and actively maintained her innocence and wholesome image for the album.
"I wasn't really sure what I wanted to sing about," Sparks said, "but I knew what I didn't want to sing about."
That's good stuff to hear in my opinion and I'm sure it reverberates with our readers too.
That's especially true of one the more personal songs on the album, "God Loves Ugly," about overcoming insecurity about appearance. It may seem like an odd choice for the young beauty, but the song resonated with Sparks, especially after she endured some criticism from an overzealous weight watcher for her full figure after she won the "Idol" crown.
Has anyone heard the entire album yet? What do you think? I'd love to hear your comments.
Source: 'Idol' Jordin Sparks makes CD debut