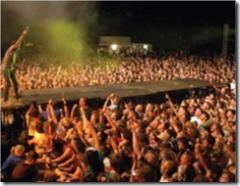 Are you attending Cornerstone 2007 this year? Then you probably already know it's next week. Be sure and send me your photos from the event and any great stories you may have.
We may have a little prize give-a-way for someone that sends in the coolest picture from the event.
Just send photos to [email protected] or give me a link to the file in the comments. I look forward to hearing your stories and seeing your photos.