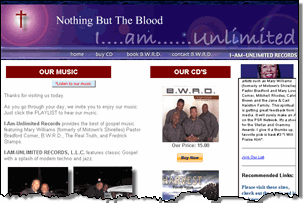 Received an e-mail earlier this week about the I Am Unlimited website that's a resource for fans of gospel and modern jazz music.
I-Am-Unlimited Records provides the best of gospel music featuring Mary Williams (formerly of Motown's Shirelles) Pastor Bradford Comer, B.W.R.D., The Real Truth, and Fredrick Stamps.
What websites do you like for your favorite Christian music? Let us know in the comments.