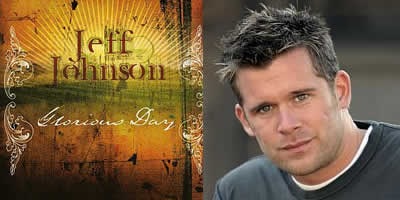 I wrote a review of Jeff Johnson's "Glorious Day" album late last year. If you remember, he was a contestant on American Idol a few years back and has pursued his music further and is doing well.
He'll be starting off on his Glorious Tour 2008 in February and will hopefully be hitting a city near you on the tour.
You can visit his MySpace page for a full list of dates and locations.
If you're able to go catch him in concert and get some photos, be sure and send us a link to your photo or e-mail us a copy.