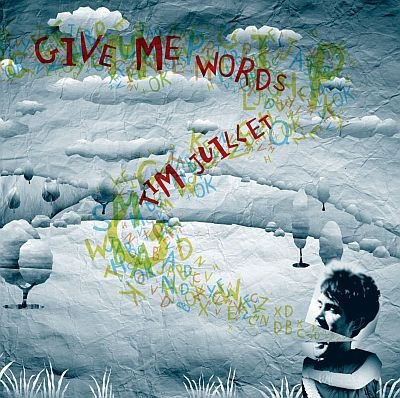 I was contacted a few weeks ago by Tim Juillet asking me if I'd be interested in listening to his new album and reviewing it on the website. I told him I'd be glad to give it a listen and share my review on the website.
I received the album in the mail a couple of weeks ago and have been listening to it off-and-on ever since. My standard procedure is to leave the album in my laptop or burn it to my iPod and listen to it as I'm doing a variety of things.
One of the first things I thought when I was listening to Tim's album is that he reminds me of some friends of mine from college and after that are musicians and have released their own albums independently. You hear the passion and desire to just continue doing what they love.
I read a quick history of Tim Juillet and thought that this paragraph confirmed what I'd heard in the music before reading it:
After singing several times at his home church in early 2006, God opened up a door for Tim to take a songwriting class with the Dove award winning songwriter, "Patrick Andrew" (formerly of the band, "PFR"). Though Tim had never written in the past, he found a real passion for songwriting! After taking this 10 week songwriting class, he was given the opportunity to record a full solo project with Patrick Andrew, Producer. Tim & Patrick decided to meet in late October (06) to go through potential songs. Though Tim had 7 or 8 songs he had written, Patrick thought only 1 of them (Better days) was record worthy. Because recording was set to begin in January of 07, Tim had the daunting task of writing a minimum of 9 more songs in 2 months!!! So Tim went to work! As he began to focus in on this huge challenge, his prayer was for God to give him the words to say that would change hearts. Tim met with Patrick several times over the following 2 months, & continued to work on his songs. With help from a couple lyricists Tim met, he wound up writing a total of 13 additional songs that Patrick agreed to produce including a 9 minute long composition by the name of "Unimagined glory/a journey through Heaven". Tim did begin recording in early January (07) as scheduled, & God began to renew him. In the 9 months Tim recorded his project, he lost 100 pounds. God renewed his hope & joy. Tim is excited to have the awesome opportunity to share his ministry. God is awesome!!!
First, let me just say I love PFR! I'm still annoyed with myself for letting a friend borrow their "Goldie's Last Day" album and never getting it back. I LOVED THAT ALBUM! So, if Patrick Andrew produces an album you know there's a quality to it.
The other thing that amazes me when I continued listening to this album after reading the history earlier, was that Tim's forte in music appeared to be bass. But his range on a variety of songs on this album is very impressive as well.
Here's a full track listing from the album:
Give me words
Stay amazed
Like Joshua at Jericho
Still I'll worship
Trials will come
America repent
My story
I willingly surrender
This is God
Just saying thank you
In an instant
Better days
Run to the rock
Unimagined glory (A journey through Heaven)
The last song is quite a journey for sure. He's taken a very liberally artistic approach to writing this song and putting it together with a variety of elements and components that you're probably not familiar with in music. He's combined a children's choir, adult choir, Hebrew Pedantic chants and an operatic quartet. Good stuff!
For more information on this album and Tim Juillet visit his websites by clicking on one of the links below: