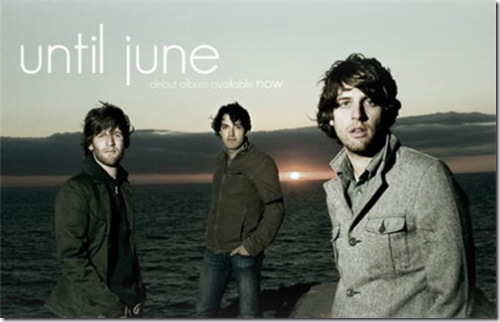 I talked about Until June awhile back and was lucky enough to have someone in their promotions department send me their full CD to listen to. It's a great album and I really love their sound. They remind me of the early Jars of Clay.
Looks like they're making headlines and friends in the production areas of small screen series as well.
Until June will be featured on the upcoming third season edition of "GREY'S ANATOMY" DVD box set collection, with their song "What I've Done," and will be released on September 11th. The song will also be used on the promo spot of the hot television series' new spin-off, "PRIVATE PRACTICE." There is even a possibility of it becoming the theme song for "PRIVATE PRACTICE…" Check out more about the new show here: http://red-report.othersideoflife.com/
If you haven't heard this group, be sure and look them up on their website and grab their album in stores.
Technorati Tags: Until June, Grey's Anatomy, DVD, boxed set, new artists.