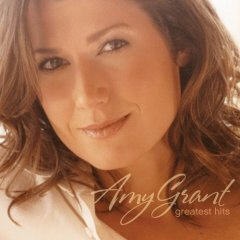 I wrote a few weeks ago about Amy Grant releasing a new album of her greatest hits. I've been listening to it now for a couple of weeks and it's really like taking a walk down memory lane.
I've always appreciated her music and talent and she's obviously had a number of hits that were probably as popular in the mainstream music market as any of her hits were that were purely a Christian music release.
If you were a fan of any of her popular songs, this would be an obvious gift to get yourself or ask someone to get it for you with the holidays coming up.
Some of my favorites from the album include:
Takes A Little Time
Stay For Awhile
Angels
El Shaddai
Father's Eyes
There were a few songs I didn't recognize on the album so it served as a good introduction to some more of her hits for me as well.
The album is loaded with songs, 19 to be exact. You can visit my previous post to see all the tracks that are available on the CD along with the song's records and ratings on various charts.