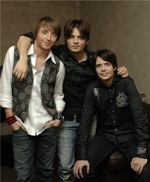 The Clark Brothers were one of the guest performers on the American Idol results show tonight. My friend Ryan gave me the heads up about expecting some spiritual overtones for tonight's show right before I started watching tonight on the DVR.
Quite a different act than you'd expect to see on American Idol. The Clark Brothers performed "This Little Light of Mine". Not the song you'd expect to hear anywhere out of Sunday School, much less on Fox television. As if that wasn't weird enough, The Clark Brothers performed it like a hard-rock country group. There's no doubting their talent on string instruments though that's for sure.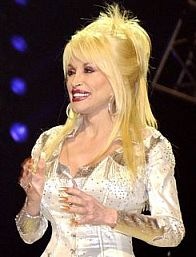 Dolly Parton also performed tonight and the song she sang was "Jesus and Gravity". Here's the chorus from the song:
Somethin' lifting me up
Somethin' holding me down
Somethin' to give me wings and
Somethin' to keep my feet on the ground
I've got all I'll ever need,
cause I got Jesus and gravity
Dolly is one impressive lady. At 62 she's taken good care of herself and is still looking good at her age. My wife wondered aloud what she'd probably look like without all her make-up and wigs though. Not sure if I'm real interested in doing that though.
Image Source: The Clark Brothers MySpace page
Image Source: Dolly Parton on Wikipedia