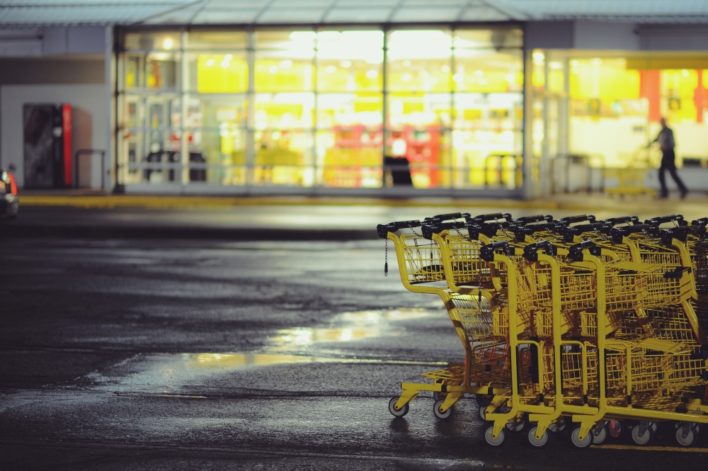 It's a natural tendency for us to fast forward to the worst case scenario. When we get bad test results, look at our bank accounts or just live in regret, all of us have felt the like weight of the world is on our shoulders…or in our hands.
I was grocery shopping at a store that has a scale as you enter and leave. You know those old school scales, the kind with the large face with the arrow that turns like a dial?
As I was leaving the store, I decided to weigh myself. Of course, the scale was completely wrong! I couldn't possibly weigh that much! I walked to my car feeling a little frustrated. As I fumbled for my keys, switching bags from one arm to the other, I realized I'd been holding those bags all along. I weighed myself with my groceries in both hands!
Whatever you're dealing with, whatever is heavy on your heart, remember this; there's nothing God can't redeem. Things are never as bad as they seem. Sometimes you're just weighing yourself with groceries in both hands.
I pray you have a great week!
Matt
Have I not commanded you? Be strong and courageous. Do not be afraid; do not be discouraged, for the LORD your God will be with you wherever you go." Joshua 1:9
Matt Hastings lives with his wife Keri and their five children in Tullahoma, Tennessee. He is the pastor of the Estill Springs Church of the Nazarene. [Editor's Note: Matt has graciously allowed us to republish his weekly email devotionals on our site for our readers.]