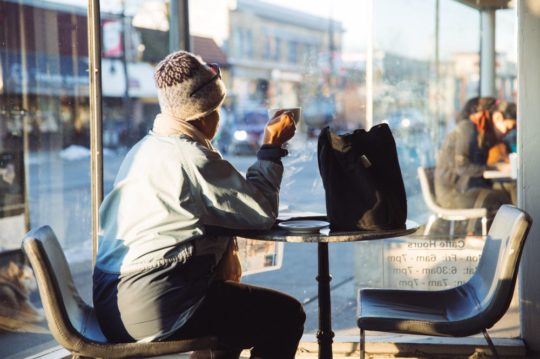 Keri & I were sitting outside last week, drinking our coffee. It was a strange morning. The sun was shining brightly but the air was cold. She looked at me & said, "This is how I feel, too. The sun feels good, it's warm…you almost forget what the temperature is but then the wind blows & reminds me…it's cold." It was a difficult week. I'm sure you've had them as well.
Life can seem like a cold wind, chilling you to the bone. And if you rely on the wind to tell you how you feel, well, you'll always be cold. But, if you close your eyes & sit still, you can feel the warmth of the Spirit of God.
This week, Holy Week, is about hope. I cling to the hope that Jesus will rise again. I am waiting as patiently as I can to feel that warmth. I am not good at sitting still; waiting is hard for me.
But I believe God wants to teach me in this silent waiting. I think this week holds deep meaning for humanity. There is hope! Even though the grave is cold, the warm sun shines on the empty tomb & we are restored. I believe this?
Matt
Jesus said to her, "I am the resurrection and the life. The one who believes in me will live, even though they die; and whoever lives by believing in me will never die. Do you believe this?"
John 11:25-26 (NIV)
Matt Hastings lives with his wife Keri and their five children in Tullahoma, Tennessee. He is the pastor of the Estill Springs Church of the Nazarene. [Editor's Note: Matt has graciously allowed us to republish his weekly email devotionals on our site for our readers.]