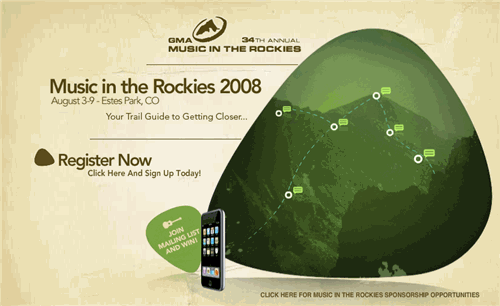 My mom participated in a National Youth Congress that took place in Estes Park, CO a LONG time ago. To this day though she still talks about how beautiful the area was. I love being out in nature, so I can imagine how nice it would be to combine that with immersing myself in Christian music at this event.
If you're a musician, band members, singer, worship team member or worship leader then there's probably loads of reason you'd be interested in this event.
Watch the video below that was put together by GMA from Gospel Music Channel's coverage of last year's event.
Visit the Music in the Rockies website for all the details and to register. Now, I just need to figure out if they need someone to live-blog this event for them. Hmmmm….