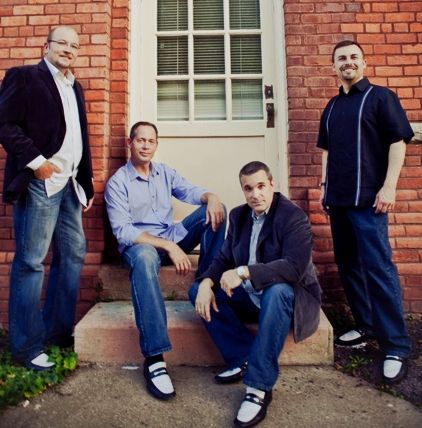 As I'm sitting here on my couch watching "The Sing-Off" on NBC and browsing through Facebook I come across a video shared by an old high school friend. His name is Michael Hunt and he's been singing in an acapella group called "The Penny Loafers".
Back in my grade school days I had the opportunity to march with my high school band, but I was only in 5th grade at the time. Michael was a trumpet player like myself, but he sat 1st chair and was kind of the trumpet player icon I hoped to always become. I finally did sit 1st trumpet for a number of years, but was never as good as Michael.
Michael now lends his amazing talents and tenor voice to this group that belts out doo-wop classics and southern gospel harmonies.
After you watch the video below, be sure to check-out their Facebook page and let 'em know what you think.
The video is of their newest recorded song "Goodbye World Goodbye" by Mosie Lister features some great harmonies and acapella talents like you've been seeing on "The Sing-Off" each week.
[youtube]http://www.youtube.com/watch?v=0NS9fv8D5z4[/youtube]