God has been really teaching me some things lately about HIS VOICE. I share this in a humble attitude because YOU WERE CREATED TO HEAR GOD'S VOICE! I've been actively listening, especially in the process of a major financial decision we have had to make.
One car between Sharla and myself was not working anymore with all four of our schedules. We were blessed with a second vehicle that was Sierra's and the coordination was becoming overwhelmingly stressful with four people's schedules. So we prayed.
I've been reading a book and the chapter was listening and allow God to direct our thoughts with his voice and applying Scripture to what we heard. Honestly, it's difficult to dig through the "noise" of your voice, God's voice, other voices and so on. But I surrendered.
I think the devil is more involved in the process of car buying and HATE it with a passion. Sharla and I have been actively searching for 2-3 months. So after reading this chapter I practiced what I was reading (and preaching). My prayer simply became "God, lead me and help me hear." I was looking at Ford Rangers. I wanted a truck and asked God to lead me there. I listed all the reasons this would be ideal for me. The more I looked the more it was way outside of the price range. Nothing. God asked me to surrender.
Escapes are what I've driven for many years now. They are very practical in gas mileage and they are AWD (a must around here). We searched every car app, website and so many dealerships only to find nothing. Eventually, I found an Escape in Bel Air, MD (3ish hours away). Reached out. It was in an accident. I wasn't real sure about driving that far to get a car anyway. Then, I actively listened again. Searched and prayed more and found a decent Escape in Ebensburg. Closer. "Affordable". Reached out to dealer. Prayed.
Sharla downloads a new app called CoPilot (kind of funny when you are literally asking God to take the wheel) and she finds an Escape that's $4000 less with a sunroof at a dealer only one-hour way in a small town of "Sharla"-Roy (Charleroi). I reached out and made an appointment. The simple prayer: "God, lead me" continued the whole way through this process and God changed the desires of my heart, showed us the way and gave us peace about a price that we could handle.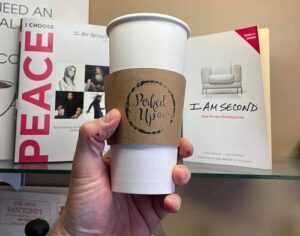 Every step of this process has not been painful or depressing. God used #BobTheInternetGuy to give us an even better deal than what we budgeted! Bob…is another God story all together… Do you want to know the icing on the cake?!? Bob told us about a small coffee shop in town that the co-author of the book "I Am Second" wrote his portion of the book and his second book in! So here we are finishing up God's leading us to a decision by actively listening to his voice in a coffee shop drinking a Funky Monkey latte. No buyers remorse and at peace.
GOD IS FIRST. I AM SECOND.
You are made to hear the voice of God! Switch on!!!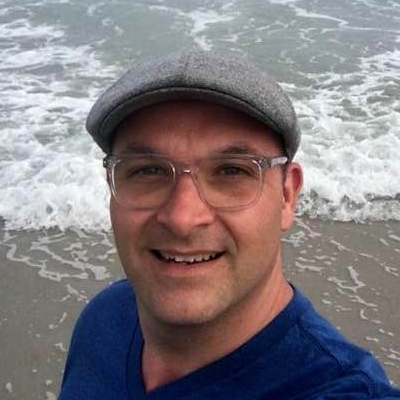 Stephen Zirkle is a Christ-follower, husband, dad and pastor. At least those are the main hats he wears on a daily basis. He and his family live in Somerset, PA and he currently is senior pastor at the Somerset Church of the Nazarene.